| | |
| --- | --- |
| TAREI 2016 Fall Conference October 21-22 Waco | |
TAREI 2016 Fall Conference
October 21-22, 2016
Waco, TX
Waco Convention Center
TAREI Fall Conference
Waco offers enough to keep visitors busy for days! Bring your family and enjoy a mountain bike ride or hike in Cameron Park, shop downtown where you'll find Magnolia Market, antiques stores, and wonderful local finds. Stroll through our cultural and historic district that extends from Austin Avenue through Elm Avenue, across the mighty Brazos River. Walk across the historic Suspension Bridge, built in 1870, where the clopping hooves of cattle followed the Chisholm and Shawnee Trails up north. Come for a weekend getaway, a convention, tour, or simply business, and explore all that Waco has to offer.
AGENDA
Friday, October 21, 2016
FridayTRACK 1:
How to Manage and Grow an Inspection Company in Today's Market
This session is a 2 hours course to discuss managing and growing an
inspection company in today's market.  This course is primarily intended for home inspectors who wish to enhance
their knowledge of owning a home inspection business. Other participants
could include hiring and office managers of home inspection companies or
anyone looking to grow a small business from a one-­person operation.
FAA Regulations: Updates for Drones
Have you been thinking about the benefits of Drones but dont' know where to start? This afternoon is exaclty for YOU! Silas Still with the FAA will cover UAS elements (system) and Part 107 regulation (basics, pilot certification, operating rules, test exam).
Drones: Hands On!
Mike Wortman, fellow inspector, will be giving a hands-on presentation regarding Drones and how they can benefit your inspection business.  He'll show you the ins and outs of how this equipment works BEST in the field.
PLUS! Hobby Town will be onsite to demonstrate and sell their drones! Don't miss out on this hand's-on experience!
Friday TRACK 2:
Texas Legal/Ethics/SoP Update: REQUIRED
This is a REQUIRED Course in order to renew your license. Don't delay! Sign up today! Joe Gonzales is a master at presenting this sometime mundane topic. He gives you the opportunity to ask questions and go over things most inspectors don't know or understand.
AGENDA
Saturday, October 22, 2016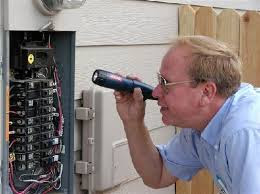 Electrical Inspections: NEC Updates
Do you have electrical questions? Many other do, too! This is your opportunity to ask electrical genius, Wayne Rogers, any questions that come to mind. If you don't feel comfortable asking questions in a classroom setting NO PROBLEM! Simply send your question (s) including a photo if you have one, to This e-mail address is being protected from spambots. You need JavaScript enabled to view it and your question will be forwarded anonymously to Wayne. Multiple questions are GREAT!
Get a better understanding of bonding and grounding particularly as it pertains to CSST. These discussions will cover knob-and-tube era homes as well as current homes. He will also be discussing significant changes to the 2014 NEC. You won't want to miss this important discussion...round table style!
LOCATION:
Waco Convention Center
100 Washington Ave.
Waco, TX 76701
Registration Fees:
TAREI Member Both Days:
$149.00

TAREI Member One Day:
$99.00

Non-Member Both Days:
$199.00
Non-Member One Day:
$149.00
NEED A HOTEL?
to view hotels near the convention center